Search Tyres by Vehicle Registration
Are you looking for 4x4 Tyres for your vehicle?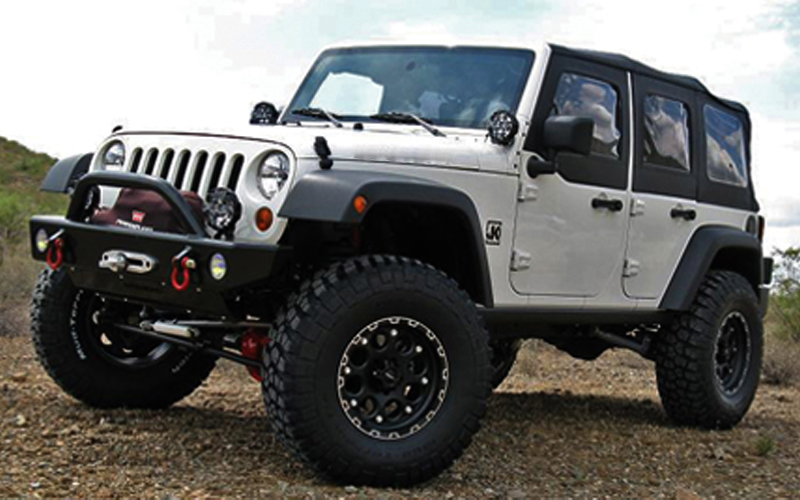 Off-road tyres - not just for tough off-road use.
Off-road tyres are mainly used for off-road vehicles and SUVs with four-wheel drive, which is why they are also referred to as SUV or 4x4 tyres Birmingham. This type of tyre has a coarse tread pattern with a tread designed for tough use on unpaved roads and rough terrain.
As with any tyre, there are also different types of off-road tyres. They can be divided into three groups: the so-called Street-Terrain-Tyres (ST) for use on paved roads, the mixed form All-Terrain-Tyres (AT) for use on paved roads and the terrain, and finally the Mud Terrain Tyre (MT) for the main use in rough terrain. In general, this formula applies: The more your vehicle is on the road, the coarser the tread blocks of your tyres should be.
However, SUVs and off-road vehicles are becoming increasingly popular, with more and more tyre manufacturers not only adding off-road tyres to their portfolio, but also producing them on a season-specific basis - as summer tyres, winter tyres and even all-season tyres.
Flaxley Tyres in Birmingham offers a wide range of off-road tyres
At Flaxley Tyres, you will find a wide selection of off-road tyres in all sizes and price categories. We offer you cheap SUV summer tyres and SUV winter tyres as well as SUV all season tyres Birmingham for different types of vehicles and from well-known manufacturers such as Nexen, Kumho, Continental, Goodyear, Dunlop, Michelin and many, many more.
Order online via our website or let our experts advise you and find the most suitable tyres for your needs.
Buy cheap 4x4 tyres Birmingham and the surrounding areas like Solihull, Sutton Coldfield, West Bromwich, Dudley, Walsall, Halesowen and Bromsgrove – Flaxley Tyres.