Search Tyres by Vehicle Registration
Are you looking for Mobile Tyre Fitting Birmingham for your vehicle?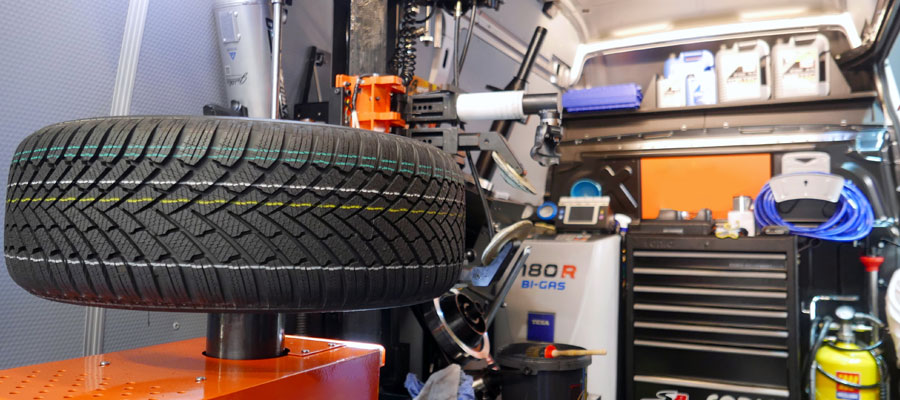 Do you need new tyres for your vehicle? In the past, this meant calling the garage during opening hours, getting someone on the phone, making an appointment, driving your car to the garage, waiting at the reception, choosing from the tyres that were in stock, accepting prices, paying and driving back to your home or workplace.
Make your life easy!
With Flaxley Tyres - Mobile Tyre Fitting Birmingham, things are different!On our website, you can book a mobile tyre change with only a few mouse clicks. We will then come to you and change the tyres on-site!
The next tyre change season is not far away!
With our competent all-round mobile tyre-fitting service for all tyre brands, we offer you a new service at affordable prices. We have everything on board our vehicle that is necessary for proper and professional work. You do not drive to the garage, but we come to you, and you do not have to wait in the garage.
Mobile Tyre Fitting Birmingham - Flaxley Tyres
We are proud to be able to offer this extra service to our customers.
We can cover all areas of Birmingham.
Using this service could not be easier - browse through our website with peace of mind and find the perfect tyres for your purpose and vehicle type/model. On our website, you will see the full range of tyres available.
Whether it's seasonal tyres (summer, winter or all-season tyres), 4x4 tyres, Run-flats or Performance/UHP (Ultra High Performance) tyres you are after, you will find them right here.
Our tyre configurator also makes it extra easy to find the right tyre size. All you need to do is type in your car's registration number.
If you are not quite sure about which tyre brand and model to go for, please give us a call or send us an email before buying. Our Flaxley Tyres Birmingham team will be there for you with help and advice.
Before the checkout, just opt for mobile fitting.
You can then choose the best time and your preferred location.
In urgent cases, like a damaged tyre etc. please give us a call on:0121 789 6549
We will send one of our Flaxley Tyres technicians out to you.
He will do his best to come to you as quickly as possible to help.
Are you worried about how to dispose of your old tyres?
No problem at all. We will certainly do it for you. We follow strict government rules when disposing of old tyres so they can be recycled.
We hope you have found this article helpful.
Have you been looking for
Mobile Tyre Fitting Birmingham?
You have found the perfect website!
With us, you can save time and money!