Search Tyres by Vehicle Registration
Are you looking for Summer Tyres for your vehicle?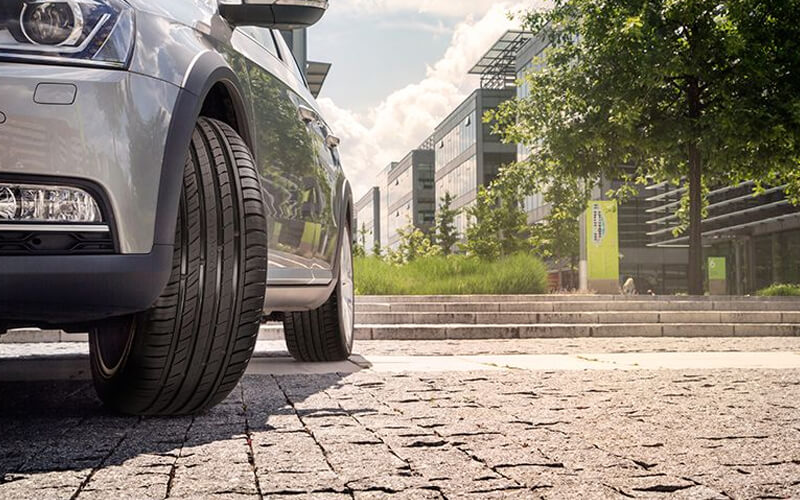 Welcome to Flaxley Tyres – your tyre specialists in Birmingham.
On this page, we would like to tell you a bit more about summer tyres. If after reading this information, you have any questions or need help finding the right summer tyres your vehicle, please get in touch with us. Otherwise, you will be able to find- and buy cheap summer tyres Birmingham of all brands directly from our Flaxley Tyreswebsite.
Not only in winter, it is important to adapt the tyres of your vehicle to the weather, but also in summer: When the outside temperatures rise in spring, the driving conditions on the roads change. Only with suitable summer tyres, you can optimally face the weather changes. With timely fitting, you gain significant safety and save on fuel consumption.
In the warm season, summer tyres are characterised by higher stability when cornering and significantly shorter braking distances: Independent tests compared the braking distance of cars, which were equipped with winter tyres to the ones with summer tyres at an outside temperature of 35 degrees Celsius. At a speed of 60 mph, the braking distance with summer tyres was 16 meters shorter than with winter tyres!
The strengths of summer tyres
Starting at a constant road surface temperature of +7 degrees, the advantages of summer tyres are apparent. If you change from winter tyres to summer tyres according to this temperature specification or according to the rule of thumb "from O (October) to E" until the weekend after Easter, you benefit from long-lasting, safe and comfortable summer tyres.
Advantages of summer tyres over winter tyres
The special, harder rubber compound reduces heat and heat-wear and rolling resistance
The lower rolling resistance reduces fuel consumption and increases driving comfort
The distinctive tread design features larger tread blocks and wide longitudinal grooves. They ensure better adhesion and significantly reduce the risk of aquaplaning in the rain.
Buy cheap summer car tyres Birmingham and the surrounding areas like Solihull, Sutton Coldfield, West Bromwich, Dudley, Walsall, Halesowen and Bromsgrove etc. - Flaxley Tyres.