Search Tyres by Vehicle Registration
Are you looking for Car Tyres for your vehicle?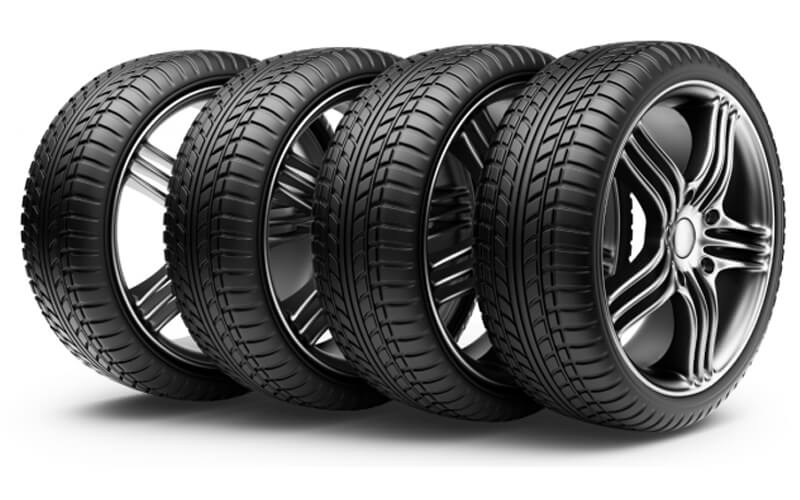 The car tyre is the most important part of a vehicle without which the vehicle would not drive at all. Despite high technology and luxury equipment, the car tyres are among the details on the car, which should be given much more attention.
Find out more about car tyres
The contact area of ​​a tire with the road is about the size of a normal postcard. They are the only connection to the road to building the necessary grip there. If this grip is not optimal, further problems arise with braking, accelerating or turning. The "guardian angels" intended by the manufacturers for safety purposes such as ABS or ESP can then not perfectly fulfil their tasks.
Thousands of accidents still happen every year due to bad tyres. You do not have to check your tyres every day; it's enough if you take a look at the tyres every time you stop for fuel and pay attention to the profile, check the tyre pressure and if the tyres show any signs of external damage.
The information for the optimum air pressure can be found in the fuel filler cap or the door frame of the driver's door. Any damage to the tyre that leads to an accident can also cause you problems with your insurance. So that you and your passengers always get to your destination, you should take the time in between to check the tyres of the car.
We at Flaxley Tyres will be happy to do it for you. Just come to our workshop in Birmingham from time to time, and we will do a free tyre check for you.
In case you need new tyres, we can certainly help you as well.
Buy cheap car tyres in Birmingham – Flaxley Tyres
Please have a look at our Flaxley Tyres website. We always have thousands of tyres available in all regular sizes from many different manufacturers. There is a tyre for every taste, purpose and budget.
If you have any questions, please get in touch. Our team is here for you.