Search Tyres by Vehicle Registration
Are you looking for Performance Tyres for your vehicle?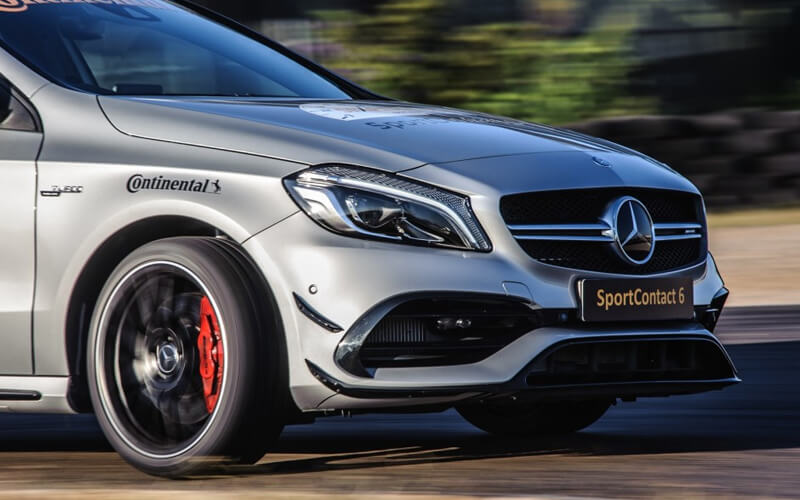 Performance/Ultra High-Performance Tyres
Making a suitable tyre choice is sometimes a complicated story. It is one of the most critical choices a driver can make to ensure excellent grip and control on the track. Certainly, in the segment of the more exclusive cars, the choice for reliable, top-quality tyres is of great importance.
Are you looking for tyres that stand for class? Then you should choose Ultra High Performance (UHP) tyres. Today they are the cream of the crop, or super champions regarding sportiness, safety and sustainability.
Today's top quality tyres are mostly developed by internationally renowned tyre brands such as Michelin, Continental and Dunlop. Although all these brands are firmly committed to luxury, they do not all deliver precisely the same top qualities. Nevertheless, every Ultra High-Performance tyre has to meet two criteria today: a speed coding V (up to 150 mph) and a minimum height of 45% of the width of the tyre.
Characteristics of a luxury tyre
A UHP tyre is broader than a 'traditional' or 'normal' tyre. After all, UHP tyres have a larger diameter and a higher speed index. These tyres are the ideal force for drivers who want to ride sportily but safely.
UHP tyres provide excellent grip on both dry and wet surfaces. On the other hand, they need a high wear resistance. However, many premium producers offer tyres that make the ideal compromise in that area.
If you want to combine durability and safety with ultimate driving comfort and sporty driving behaviour, it is best to equip your car with a solid set of UHP tyres. After all, investing in a more luxurious tyre is investing in your safety and your driving pleasure!
Here on our Flaxley Tyres website, you will find the best of the best.
Performance & Ultra High-Performance Tyres from all the top brands in all the top sizes.
Luxury does not have to be super expensive though. Our prices will pleasantly surprise you!
Buy Performance/ Ultra High Performance (UHP) Tyres in Birmingham – Flaxley Tyres
Please browse through our wide assortment of tyres and choose the ones you like best for your vehicle.
If you need any expert advice or you could not find exactly the tyres you were looking for, please call us or come to see us. Our experts will do their best to get you just the ones you want.