Search Tyres by Vehicle Registration
Are you looking for Run flat Tyres for your vehicle?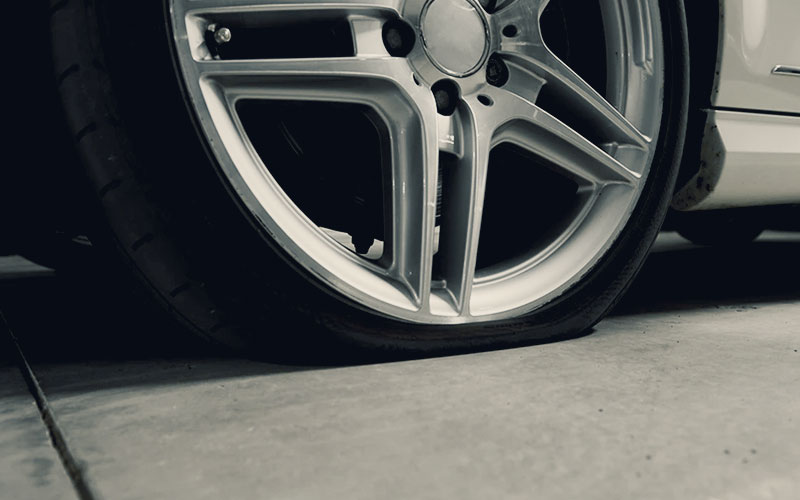 Run-flat tyres - Birmingham - Flaxley Tyres
What is a run-flat tyre?
Run-flat tyres are designed so that the tyre bead remains fixed even when there is a loss of pressure on the rim. This means that you do not run the risk of the tyre jumping off and damaging the wheel. The tyre can maintain its shape for a while after a puncture. The tyres have reinforced sidewalls to work even when perforated. However, they can also cover up any damage that is inside the tyre.
If a hole occurs, the walls are exposed to a very high load. A repair is therefore impossible.
What are the advantages of run-flat tyres?
You don't have to carry a spare wheel. That means, you have more space in the trunk and the car is lighter overall. As a result, less load is applied to the brakes, and the vehicle also runs more economical. In the case of a puncture, you do not have to change the tyre on the roadside. In addition, you do not have to wait in the dark for the breakdown service. With a run-flat tyre, you can go even further than with a regular spare tyre, most of today's run-flat tyres are designed for 150 miles and 50 mph. That means you can reach your destination even if the tyre has a puncture. Therefore, run-flat tyres are much more comfortable for those in a hurry.
Are there any disadvantages with run-flat tyres?
Run-flats are more expensive than regular tyres. Unfortunately, after a puncture, these tyres cannot be repaired.
Although you can travel up to 150 miles with it after a puncture, you have to visit a workshop to change it. Many garages charge more to replace a run-flat tyre as it takes a bit more time and extra care - we at Flaxley Tyres only charge the standard rate.
Buy cheap run-flat tyres in Birmingham - Flaxley Tyres.
So if you want to make sure that your journey is not interrupted when the tyre has a puncture, run flat tyres are a good choice.
Here at Flaxley Tyres we always have a large variety of run-flat tyres from all major manufacturers available. Please have a look at our website. Within minutes you will find your perfect run-flat tyres, order, pay safely plus book the most convenient fitting appointment.
If you need any help, deciding which tyres to buy, please do not hesitate to contact us. Our team will be happy to help.